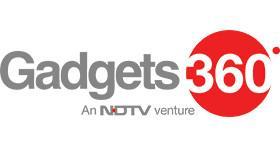 Netflix chief executive Reed Hastings said that the streaming video company had no plans for cheaper prices in the hotly competitive India market and that an executive's comments suggesting otherwise had been "misunderstood."
In an interview with Reuters on Friday, Hastings noted that Netflix[1] had three price tiers in India: 500 rupees ($6.90) for a basic plan, 650 ($9.00) for a standard plan, and 800 rupees ($11) for premium. Those prices are only modestly lower than what the company charges in the United States.
But in India, Hastings said, "we see the typical mix across these three plans that we see in many other countries like the U.S., which would indicate that we don't have a pricing issue. Because if it was, everyone would be on the lower price plan."
When asked directly if that meant the company had no plans for lower prices in India, he said: "Correct."
Hastings' comments followed a Singapore event where the company introduced 17 new original productions for Asia, including nine for India[2]. He said local production was a key driver of new subscribers in India and elsewhere, but he declined to provide specific figures on Asia subscriber numbers and growth.
Netflix launched in India two years ago[3] and has won fans among a young, tech-savvy middle class in a country where video consumption of all kinds is soaring. It scored a big hit in July with the release of Sacred Games[4], a hard-boiled thriller built around Bollywood star Saif Ali Khan.
The 50 Best TV Shows on Netflix[5]
Local industry players, however, say Netflix's prices will make it hard to compete against domestic competitors like 21st Century Fox-backed Hotstar[6],...