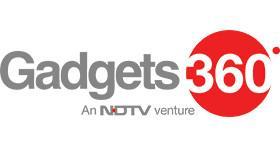 Escobar Fold 2, the second folding phone from Escobar Inc. -- the tech company owned by Pablo Escobar's brother Roberto De Jesus Escobar Gaviria -- made all the headlines when it was announced in January. The 'Samsung killer' phone was marketed with photos of scantily dressed models, and a catchy "rest in peace Samsung" tagline. Even the promo video of the phone runs with a 'ripsamsung.com' subtitle. The link redirects to the Escobar Fold 2 page. All the anti-Samsung marketing was because the Escobar Fold 2 looked erringly similar to Samsung's Galaxy Fold, a little too similar. Now, a video from popular tech YouTuber Marques Brownlee, famously known as MKBHD, has revealed that the Escobar Fold 2 is actually the Samsung Galaxy Fold with a golden Escobar skin over it.
In a video published on his YouTube channel, MKBHD uses a box cutter to remove the golden Escobar skin from the phone to reveal Samsung Galaxy Fold inside.
Previous videos and the specs sheet on the Escobar website[1] had already showed earlier that the Escobar Fold 2 has the exact same specifications of the Samsung Galaxy Fold[2] and it came as a rather unusual surprise since the Escobar Fold 2 was offering for $399 (roughly Rs. 29,460), what the Samsung Galaxy Fold is priced at $1,980 (Rs. 1,64,499 in India).
Now, from previous unboxing videos it was understood that Escobar is saving money on the contents inside the box. Unboxing videos of the Escobar Fold 2[3] also showed that the phone comes with nothing except the phone itself and a charging cable. No manuals, no headphones, no cover or screen protector, etc. However, Brownlee says the company isn't saving on box contents, and the reality is...