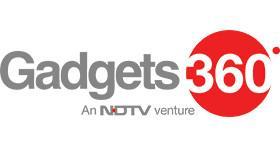 Facebook Inc has taken down a well-financed campaign that used dozens of artificially generated faces to spread pro-Trump and anti-Chinese government messages, the company and outside researchers said on Friday.
Researchers from New York-based Graphika and the Digitial Forensics Research Lab, an arm of the Washington-based Atlantic Council, said it was the first time they had seen the large-scale use of computer-generated faces to spread disinformation on social media.
The researchers said in a report [1]that while tell-tale signs such as misshapen ears and distorted backgrounds had helped them identify the fakes, "this technology is rapidly evolving toward generating more believable pictures."
Facebook said [2] 610 Facebook accounts, 89 Pages, 156 Groups and 72 Instagram accounts were involved in the network. The social media giant said those behind the operation had spent upward of $9 million (6.92 million pounds) on advertising to promote their content, which touched on hot-button issues such as "impeachment, conservative ideology, political candidates, elections, trade, family values and freedom of religion."
The amount is almost 100 times what Facebook said [3] Russia's infamous troll farm spent in the run-up to and shortly after the 2016 U.S. presidential election.
Facebook said its investigation linked the activity to U.S.-based Epoch Media Group and individuals in Vietnam working on its behalf, though the accounts more openly associated with The BL, for the Beauty of Life.
In a statement, Epoch said it had "no connection with the website BL."
"The BL was founded by a former employee, and employs some of our former employees," publisher Stephen Gregory said in a post [4] to the Epoch Times website. He called on Facebook to withdraw its allegation and lift a pre-existing...