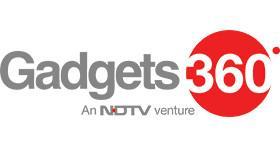 Realme 5s teasers began to emerge this week, and the news of its launch alongside the Realme X2 Pro on November 20 ignited our readers' interest. Other major news from this week include the numerous MIUI 11 updates that began rolling out to older Xiaomi phones. New MIUI 11 features were also revealed in the past 7 days. Lenovo-owned Motorola this week also launched its much-anticipated reimagining of its classic Motorola Razr flip phone – this time, as a foldable Android smartphone with the same iconic form factor. There were also several new WhatsApp features spotted this week, giving us a clue of what the globally popular chat service will get this month.
The first inkling of the Realme 5s[1] was seen on the teaser page[2] of the Realme X2 Pro[3]. The e-commerce site in a small message in the top band of the Realme X2 Pro teaser page wrote 'Realme 5s is coming soon'. While this in itself was not confirmation that Realme 5s is launching in India, new teasers began to emerge soon after that confirmed the smartphone will launch alongside the Realme X2 Pro on November 20 in India.
The Realme 5s will feature a 5,000mAh battery, Realme[4] India CEO Madhav Sheth revealed in a teaser[5] the following day. He also revealed that it will feature a 48-megapixel quad camera setup. As we mentioned, the Oppo spin-off brand soon after also confirmed[6] via a teaser on Flipkart that the Realme 5s India launch would be held on the same day as the Realme X2 Pro – November 20.
The Flipkart teaser also showed off the rear panel design of the Realme 5s, a diamond...