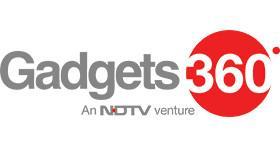 WhatsApp is known for actively developing multiple features simultaneously, and testing them for months before releasing them for the general public. The popular instant messaging platform has been working on big features like dark mode, a new multi-platform system, and new UI elements this year. It brought along features like improved group privacy settings, fingerprint unlock feature, and even Netflix trailer in-app streaming support this year. WhatsApp and Facebook integration was initiated with the introduction of a new feature called Share to Facebook Story. It essentially lets you share your status on Facebook, if you so prefer to do so.
This, and many more WhatsApp[1] features were rolled out, or are being tested this year. Here's a rundown of all them. Before we proceed, we've segregated this post into three sections – features that have already been rolled out and are available for commercial use, features that are being tested in beta, and features that were spotted in to be under development and haven't been enabled for beta testing as of yet. The last option is the most ambiguous, and some of the features mentioned there may or may not make it to the testing phase. For that matter, some features mentioned in the beta section may also never see the light of the day in a stable rollout.
New WhatsApp Features in 2019 (Stable)
1) WhatsApp Business app for iPhone released, new Catalog feature introduced
After being available on Android for over a year, WhatsApp started rolling[2] out the Business App for iPhone users earlier this year. It was rolled out in seven countries, including India. It is currently available in India, Brazil, Germany, Mexico, the UK, and the US. Furthermore, the company rolled out...