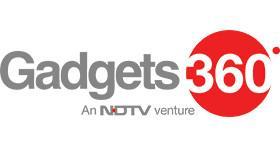 Huawei has announced plans to bring devices powered by its Kirin A1 ultra-low-power processor to India next month. The company has officially announced plans to "launch" the Kirin A1 chip here in India, although it will only be available as part of fully built products, of which there are no confirmed launch details yet. Huawei first showed off this processor at the IFA trade show in September this year. It is intended to power small, personal devices including wearables, wireless earphones, smart speakers, smartwatches, smart glasses, and other devices in the future. The company is promoting the Kirin A1 as part of a broader ecosystem play aimed at unifying multiple devices and strengthening its brand. 
The Kirin A1 processor[1] is based on the ARM Cortex-M7 core design, which is optimised for low power consumption in the IoT, wearable, and sensor hub spaces. Huawei[2] says it has used this architecture to achieve an industry-leading power consumption figure of 10uA/MHz. The Kirin A1 is also touted to be the world's first chip capable of supporting Bluetooth 5.1 and Bluetooth 5.1 LE simultaneously for low-power applications.
All these factors should help boost battery life for tiny devices such as truly wireless earphones, which the company contends is a pain point for many consumers. For fitness and health-centric products specifically, the company claims that devices based on the Kirin A1 will support multiple advanced sensors including an optical heart rate sensor and six-axis gyroscope. This could allow for heart rate, heart rhythm, or sleep monitoring at very short intervals, improving the usefulness of data collected without impacting battery life.  
Huawei has already announced its FreeBuds 3[3] truly wireless earphones and Watch GT2[4] smartwatch internationally, which are based on the Kirin A1. These products...