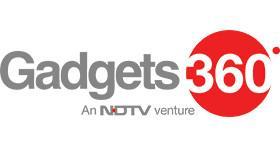 Adobe first unveiled its Photoshop for iPad app last year, promising a desktop-level experience for iPad users. Today, at its annual Max conference in Los Angeles, California, the company has finally launched the app on Apple's App Store. Adobe has also announced Illustrator for the iPad, Fresco for Windows, and a brand new Photoshop Camera app that uses the company's Sensei technology. Besides, Adobe has also announced a slew of updates to its Creative Cloud portfolio.
Adobe Aero
This year, it appears that Adobe[1] is making a big bet on artificial intelligence to drive its next-generation mobile apps and services. In 2018, Adobe unveiled Project Aero in private beta, as an attempt to build a next-generation augmented reality and content delivery tool for mobile devices. Today, the company has announced the public availability of Aero as a free app for iOS and iPadOS devices. Adobe Aero is a part of the company's Creative Cloud platform that enables just about anyone to create AR experiences without any coding. The company claims it received active participation amongst its community of users while the app was in private beta during the last 12 months.
Photoshop for iPad
Photoshop for iPad[2] brings full PSD compatibility on a whole new platform for content creators. With the new app, Adobe is pushing the desktop Photoshop experience to a new generation of young mobile users who would prefer to create content on the go. The app focuses on compositing workflows, blending images while offering a workspace that looks familiar to the desktop version of the app. The app is fine-tuned to work well with large files consisting of hundreds of layers, says Adobe.
Adobe's Photoshop for iPad brings a touch-based UI while keeping the core functionality...