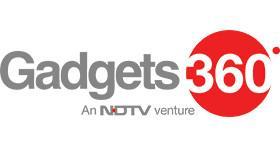 Intel is already a household name for semiconductors, but it is little known that the Santa Clara, California-based company also works with telecom operators around the globe to help them reach new customers and empower their existing subscriber base. As 5G network rollout expands around the world, apart from serving various international markets, the chipmaker is actively involved with major telecom operators in India to bolster their 4G deployments and make them ready for 5G.
In 2018, Intel[1] partnered with Korea Telecom[2] to kick off 5G trials during the Winter Olympics in Pyeongchang. The company powered the network infrastructure in the South Korean region as well as demonstrated applications such as security analytics running on the cloud. However, Rajesh Gadiyar, Intel's VP for Data Centre Group and CTO for Network Platforms Group, underlines that the initial showcasing was just an example of what it can offer to telcos across the world.
"In the last two or three years, we put a lot of emphasis on 5G because it's a game-changing technology," Gadiyar, who has been with Intel for about 23 years and driving its network transformation business for the last 10 years, tells Gadgets 360. "If you follow what Intel's been doing over the last two or three years, we've done more than hundreds of field trials across the globe with all the operators that you could think off."
Intel works with operators to help them virtualise a large chunk of their network functions. Gadiyar states that through its legacy virtualisation expertise, the company implements functions like MMEs gateway and packet gateway as a virtual function on a standard server platform. This enables telcos to scale and transform their current network infrastructure and ultimately deliver next-generation applications...