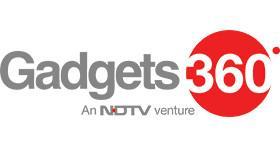 Google may announce a new games console at the Game Developer Conference 2019. Earlier today, several gaming outlets received invites to a keynote from the company slated for March 19 at 10am PT (11:30pm IST). Official details are scarce with Google's invite having a line 'Gather Around' and what appears to be a dark hallway leading to an exit. The keynote could be the first official reveal for Project Yeti, the oft-rumoured streaming service from Google that could possibly ship with a console and controller. Or it could simply point to the expansion of the recently announced and beta-tested Project Stream service.
However, thanks to a now deleted tweet from industry insider Liam Robertson, it's quite likely that Google's[1] keynote could see a console launch with a slew of games.
"Sitting here, looking at screenshots of unannounced Google console games and debating whether or not to release them," read[2] the tweet which was archived on popular gaming forum ResetEra. "Don't really want to get copyright claimed to hell."
Interestingly, Kotaku's Jason Schreier suggested it would be more than just a streaming service, tweeting that he's heard[3] "Google has put money into both" streaming infrastructure and games.
According to The Information, the search giant is planning for a serious foray into game streaming, which is currently a nascent market.
"An early iteration of Yeti was designed to work with the Chromecast TV streaming stick, according to a person familiar with the project and another person who was briefed about it. More recently, Google has been testing a hardware gaming console for running the Yeti service, one of the people said. Yeti also includes a hardware controller that's used to play the games, developed by Google's hardware team,"...