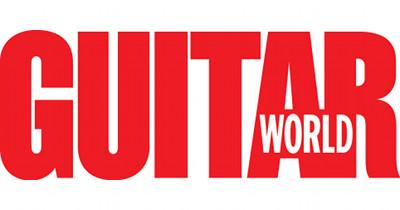 "The Animal Inside" is the groove-driven, debut song from
We Start Wars
[1]
, a new, all-female band led by Alice Cooper guitarist Nita Strauss.
...
The band—which
"The Animal Inside" is the groove-driven, debut song from We Start Wars[1], a new, all-female band led by Alice Cooper guitarist Nita Strauss.
The band—which also features Nicole Papastavrou (eight-string guitar), Alicia Vigil (bass), Seana—a.k.a. Shauna Lisse (vocals), Katt Scarlett (keyboards) and Lindsay Martin (drums)—prides itself on being a "chick band" that breaks down stereotypes while combining virtuoso playing with multi-layered songwriting and high-energy performance.
Strauss has always been fascinated by the idea of the female warrior, and admits We Start Wars[2] is the band she's been wanting to build ever since she first picked up the guitar.
We Start Wars will make their live debut May 25 at the Whisky A Go Go in Hollywood.
I recently spoke with Strauss and Papastavrou about We Start Wars, their debut single, gear and more.
How did We Start Wars come together?
STRAUSS: I've been trying to put this band together since I started playing guitar. I've always felt that female musicians were under-represented in the music scene. It's not that they weren't out there, it's just that there wasn't a lot of all-female bands getting notoriety, especially ones with good technique and musicianship. I started out looking for great musicians and great performers that cold elevate the status of the female musician. I met Nicole at a NAMM show a few years ago and after we started talking we realized we had very similar views. It was an instant connection and it's cool that we've finally gotten a chance to work together.
How would you describe the band's sound?
PAPASTAVROU: I'd say it's super melodic metal but also has a little bit of something for everyone. We wanted to broaden our audience not do anything too aggressive, but