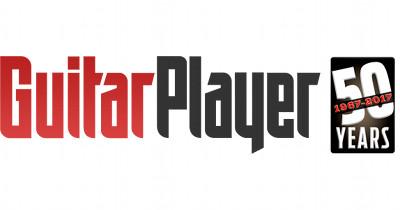 I'm off to Wroclaw, Poland — also known as "Guitar City" — to once again help promoter
Leszek Cichoński
and a cast of thousands break the...
I'm off to Wroclaw, Poland — also known as "Guitar City" — to once again help promoter
Leszek Cichoński
and a cast of thousands break the Guinness World Record for Largest Guitar Orchestra during the
Guitar Guinness Record Festival
[1]
.
I did it
last year
[2]
, when 
7,356
guitarists descended on Wroclaw's Old Market Centre to jam together on "Hey Joe," and broke the previous record of 7,344 players, which was also held by the "Wroclaw Guitar Orchestra" during the 2014 festival.
During this annual event, a seemingly endless throng of guitar playing pros, students, retirees, weekend warriors, youngsters, costumed wackos, and even nuns join together to "kiss the sky" and pay homage to Jimi Hendrix and their love of guitar. 
For 2017, the festival is planning to record and release a DVD of the event, with participants contributing their own videos and selfies. In addition, guitar wizard Greg Koch, Lacuna Coil, and the Cranberries are also part of the festivities.
For a taste of the guitar madness, check out the 2017 festival trailer...
As I did last year, I'll be posting news, photos, and video from the big event as it happens. Be sure to check the
Guitar Player
website,
Facebook
[3]
,
Twitter
[4]
, and
Instagram
channels.