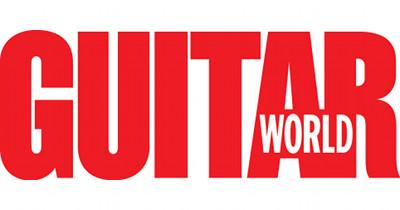 "The reason I first wanted to play guitar is because my family played bluegrass,"
Dan Auerbach
[1]
says.
...
"There were a lot of guitars around
"The reason I first wanted to play guitar is because my family played bluegrass," Dan Auerbach[1] says.
"There were a lot of guitars around and they would sing and play these old songs. And a lot of those songs were recorded in Nashville. So, growing up, Nashville was a place I knew I needed to go."
True to his word, Auerbach is telling Guitar World this story while on the phone from Nashville, which is where the Ohio native calls home these days. It's also the city where he set up his recording studio, Easy Eye Sound, where he has over the past few years produced albums from artists as varied as Dr. John to the Pretenders to Cage the Elephant.
Additionally, Auerbach's own band, the Black Keys, have tracked all or parts of their last two efforts at the facility. More recently, Easy Eye became the meeting place for some of Nashville's finest musicians, who gathered there to assist Auerbach in the recording of his new solo album, Waiting on a Song. The 10-track effort is an overall lighter and more expansive affair than his Black Keys work, with songs that evidence a strong affinity for Fifties and Sixties rock and roll and that are outfitted with all manner of strings, horns and acoustic picking and strumming.
Auerbach's second solo record (his first, Keep It Hid, was released back in 2009), Waiting on a Song features a who's-who of Nashville players, from guitarist and pedal-steel extraordinaire Russ Pahl to keyboardist Bobby Wood and drummer Gene Chrisman, both former members of the "Memphis Boys," the famed American Sound Studios house band. Among the hundreds of artists Wood and Chrisman have played with over the decades