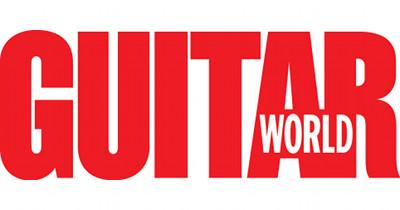 On April 15, 2017, just days after completing his final interview with
Guitar World
(or, for that matter, with any guitar magazine in the world), Allan...
On April 15, 2017, just days after completing his final interview with Guitar World (or, for that matter, with any guitar magazine in the world), Allan Holdsworth, the great jazz-fusion guitarist died at his home in Vista, California.
His career spanned more than four decades, and his playing is largely considered among the best of all time, but what Guitar World readers really want to know is…
Why do you think your playing attracts both metal and jazz fans? —Sam Kennedy
My music falls in the cracks between rock and jazz. The sound comes more from rock, but the harmonies are more akin to jazz. Plus, my music has its fair share of guitar solos, which are usually common in hard rock. I'm not a metal guy, by any means, nor am I a mainstream jazz guy either.
Your new 12-CD box set, The Man Who Changed Guitar Forever!, is a complete retrospective of your solo albums. Which are your favorites? —Fred Costello
It's hard to say, because I've played on hundreds of other people's records. As for my solo albums, I don't have favorites; they are just snapshots of a different period in time. I enjoyed making them all, but I tend to like the newer rather than the older ones because they more closely represent how my music has evolved. I don't like the title of the box set—it's too pretentious. The record company chose it. I would never say that about myself.
Many of the world's greatest guitarists—and guitar fans—adulate your playing. Do you realize the impact your playing has made in the guitar world? —Mark Conway
The thought never crosses my mind. The fact that people like my playing is obviously flattering, but