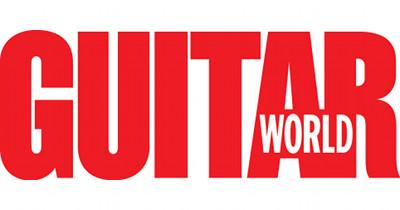 The call went out: It was time for a new
Mr. Big
[1]
album.
...
And with that, original members Eric Martin (vocals), Paul Gilbert (guitars),
The call went out: It was time for a new Mr. Big[1] album.
And with that, original members Eric Martin (vocals), Paul Gilbert (guitars), Billy Sheehan (bass) and Pat Torpey (drums)—along with Matt Starr (drums)—convened in a Los Angeles recording studio. In a matter of six days, the band's ninth original studio album, Defying Gravity. was born.
Produced by Kevin Elson, who's worked with Mr. Big on their classic albums from the Eighties and Nineties, Defying Gravity features inspired songwriting, virtuostic musicianship and most importantly, tasty fretwork. In fact, most of Gilbert's solos were tracked live with the band, showcasing the development of his improvisational skills in both melodic and face-melting ferocity.
I recently spoke with Gilbert about Defying Gravity (which will be released July 7), gear and the upcoming G4 Experience.
Where did the idea for Defying Gravity begin?
We really wanted to do a new album and tour, and it was just a matter of coordinating our schedules. Back in the early days, Mr. Big was the only thing any of us did. Now that we all have different solo projects and bands that we play in, it's a bit trickier to coordinate. We wound up having six golden days where everyone was free.
On the last album [The Stories We Could Tell], we did a lot overdubs and later realized the best way for us to work is live in the studio. There was a good energy and it was quick enough where we didn't overthink things. It put us in a good state of mind and we had such an enjoyable time.
Did your approach to guitar change much for this album?
I've been